Bankers
Financing Structure
The SBA 504 program serves both the Business Banking segment as well as the Middle Market segment.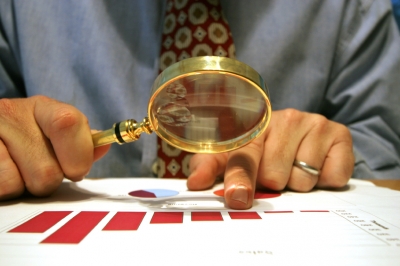 Model 504 Financing Structure
Total Project Cost $1,000,000
| | | |
| --- | --- | --- |
| Source | Amount | % |
| Private Sector First Mortgage/Lien | $500,000 | 50% |
| SBA 504 NET Debenture Proceeds | $400,000 | 40% |
| Borrower's Equity (minimum) | $100,000 | 10% |
| Total Project Cost | $1,000,000 | 100% |
Equity or Local Injection (Structure Guidelines)
Minimum is usually 10%
Limited use or start up 15% (or both 20%)
In the form of cash or equity in real estate
Usually required of the buyer
May be a loan from CDC or other lender (rare); if secured it must be a subordinate to CDC/SBA, and private sector lender (Term should/must be same or longer)
CDC/ SBA (Structure Guidelines)
Maximum is usually 40% of eligible project costs
Takes a lien subordinate to the private sector lender on assets pledged as collateral for the loan
Can offer either 10 or 20 year terms (depending upon the assets financed)
Provides a fixed interest rate loan
CDC issues a debenture (bond) that is guaranteed 100% by SBA
Private Sector Participants (Structure Guidelines)
Usually a bank; must have experience at this type of lending.
May take the priority lien on assets pledged as collateral.
Must offer term of 10 years if debenture is 20 years (or 7 if debenture is 10 years)
May set rate and fees (legal and reasonable)
Their loan cannot be guaranteed by SBA
20 Year Debenture Pricing Model
| | |
| --- | --- |
| 10 year treasury | 4.06% |
| + Spread to investor | 1.100% |
| = Debenture Rate | 5.160% |
| + SBA subsidy cost | 0.828% |
| + CSA fee | 0.100% |
| + CDC Servicing fee | 1.000% |
| = Total | 7.088% |
Prepayment Penalty
No partial payments allowed
Loan is assumable and collateral can be substituted
Funds can be placed in escrow account to ensure repayment
Payment penalty is based on predetermined schedule, based upon the rate of the underlying (debenture) bond.
Credit Criteria
Repayment Ability
Based upon existing financial statements of the applicant. Can historical cash flow cover the additional debt?
Generally a cash flow coverage ratio of 1.25:1 or better is considered desirable.
Rental income can be considered if verifiable.
Collateral
Second Mortgage (Trust Deed) on Real Property
Second lien on Personal Property (SBA would prefer a first lien on mixed use projects)
Personal Guaranty required of any 20% or more owner (of EPC and OC)
Secondary Collateral
If conditions are not met, SBA must consider these alternatives;
Pledge of additional collateral including personal residence or other real property. (Inventory and accounts receivable not acceptable)
Borrower to inject more equity than statutorily required minimum
If borrower is unable or unwilling to provide additional collateral, loan may be declined

Other Issues

Life Insurance may be required if management does not display appropriate depth and succession.
Environmental Issues: Environmental Questionnaire, Transaction Screen Analysis, or Phase 1 and 2 necessity is determined by lender and CDC.
Appraisals: Usually addressed to Lender, SBA and CDC. Ordered by Senior Lien holder.
Responsibilities of the CDC
CDC Responsibilities at Closing
Obtain proof that Project is complete and in accordance with plans, specs, and appraisal.
Architect and/or Appraiser
Government Entities (Certificate of Occupancy)
Obtain assurance that project is in compliance with Earthquake codes, Building codes, and Zoning Compliance
Obtain proof that M&E and F&F have been purchased in accordance with authorization. (model and serial numbers)
Obtain evidence of Hazard, Life, and Flood Insurance as appropriate
Obtain evidence of Borrower's Injection of required equity.
Obtain evidence that interim loan is fully disbursed, used in accordance with authorization and that no material liens exist.
Verify borrower occupancy
Verify that Borrower has not suffered an Adverse Change in Financial condition.
Verify tax returns with IRS, Good Standing of Corporation, etc as listed in authorization.
CDC Servicing Responsibilities
Routine Regular Servicing Activities
Hazard Insurance Coverage on Collateral Property
Payment of annual property taxes
Review of Business Financial Condition
Job Creation and Economic Development Impact
Renewal of UCC Liens as Dictated by State Law (usually every 5 years)
Routine Field Visits
Borrower Compliance with other Loan Covenants
Work with a Central Servicing Agency to collect monthly payments
Work with borrower and SBA to respond to special servicing requests
Release of Collateral
Subordination or Substitution of collateral
Assumption

CDC Roles in Liquidation
Work with borrower and SBA in cases of troubled loans; Delinquent Status and Liquidation
Workouts, Deferrals, and Other remedies
Bankruptcy