pastrami, house-cured bacon, charcuterie, and smoked seafood.
Home Team BBQ takes pride in supporting the local community, local philanthropic causes and community
organizations, with strong focus on organizations and groups located in the downtown Charleston, West Ashley, and Sullivan's Island neighborhoods. Through a variety of ways, Home Team BBQ provides financial support, donations and products to support charitable activities.
And if all of that isn't enough, see Southern Living's "The South's Top 50 Barbecue Joints 2016". Yes, you will see Home Team on that list. Stop by and enjoy some delicious BBQ. www.hometeambbq.com
---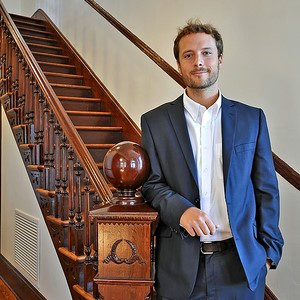 Bradley Thompson, Colony & Craft's founder, has been a proud Charleston resident since the fateful day that he graduated from Clemson University in 2004. Bradley then followed the scent of the ocean to the Holy City in order to embark on a career in real estate. From the very beginning, Bradley's mission has been to provide the highest quality realty services in the market, while building among his clients and colleagues a distinguished reputation rooted in his core principles of honesty, diligence, reliability, responsiveness and loyalty. Bradley's knowledge and adoration of the Charleston and surrounding areas are evident from the moment you first meet, as his is truly a labor of love. In fact, Bradley's 10+ years of hard work and dedication were recognized when Bradley was chosen by local residents as one of four finalists for the Charleston City Paper's "Best Realtor of the Year" award.
Another very important part of Colony & Craft's mission is to have a standing role in community participation and to help the ever-growing local scene continue to be as culturally rich and welcoming as a special place like Charleston deserves. From donating to Holy City based non-profits to providing Sponsorships to local programs like The Florence Crittenton House, Colony & Craft demonstrates involvement and commitment to the community. Plans are currently in the making for Colony & Craft to link with other local businesses to strengthen the community through philanthropic efforts.
"Our main objective as your real estate company is to present the best and most valuable information to you and then work our hardest to ensure that you are comfortable and confident in the decisions we are making together. Stellar service, honesty and hard work are at the core of our business values. We take pride in making our clients happy, and have a client base founded on referrals from the satisfied people we've worked with", as expressed by Bradley Thompson on behalf of everyone at the Colony & Craft Real Estate Company.
The Colony & Craft Company is gratefully experiencing a growth and expansion opportunity as a result of diligence and dedication to their clients and their community. With ever-growing client referrals, plus the addition of associates Currie McCullough and Peter Stanley, a building purchase to relocate their local office became inevitable. Provident Business Financial Services' President, Keith Black, and David Harper, of South Carolina Federal Credit Union, were successful in collaborating to assist Bradley Thompson in purchasing the Colony & Craft Company office building, 716 Meeting Street, Charleston, South Carolina. Provident's participation as the Small Business Administration 504 Loan provider, was both beneficial and essential for the Colony & Craft Company endeavor.
If your goal is to work with an agency with the skills and experience required to transform your dreams into reality, then Bradley Thompson and his team at Colony & Craft are the perfect fit for you. You are welcome to stop by the new location at 716 Meeting Street, Charleston, SC, or visit www.colonyandcraft.com.
---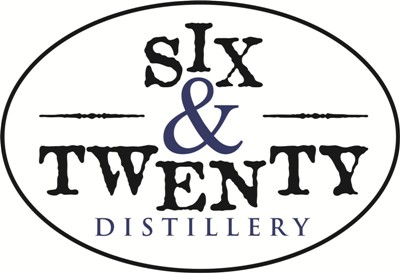 Six & Twenty is an artisan distillery located in Powdersville, South Carolina. Six & Twenty Distillery founders David Raad and Robert Redmond began their journey in 2011 with a dream of building a company that embodied the uniqueness of Upstate South Carolina. Six & Twenty Distillery produces whiskey that contains all South Carolina grains; soft red winter wheat and corn from the Upstate, rye and malted barley from the Midlands, and rice from the Lowcountry.
Using a custom still from Artisan Still Designs, Six & Twenty Distillery now produces five varieties of handcrafted whiskey: an unaged, clear variety dubbed Virgin Wheat, a rich aged wheat whiskey called Old Money, a bourbon made from 5 locally grown grains aptly named 5-Grain, French wine cask-finished whiskey named Carolina Rouge, and Bulrush Gin, a delicate and organic gin. Every bottle is meticulously filled, hand corked and labeled. The bottles from each batch are precisely numbered and personally signed by the master distiller.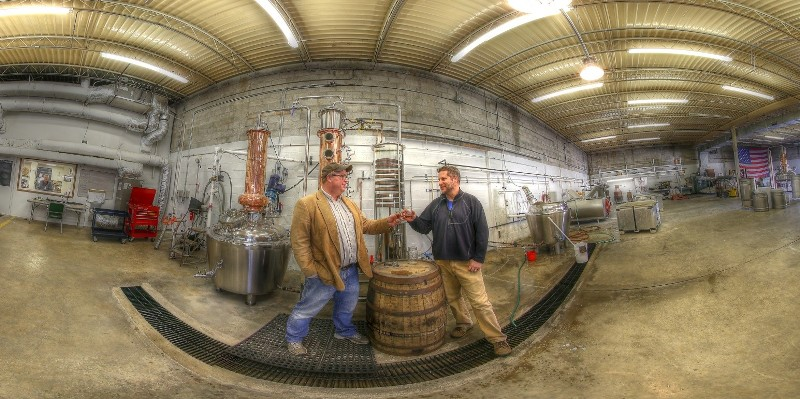 Six & Twenty has enjoyed success with their premium whiskeys unique to South Carolina. Business has been good and their sales have exceeded expectations. With this success and the growing demand for product, expansion was inevitable.
David and Robert engaged the consulting services of the South Carolina Small Business Development Center. They met with Ben Smith, of the Clemson Region SBDC, to conduct a financial feasibility assessment and look at a model of the expansion's impact on cash, profitability and ROI. They determined that the SBA 504 loan program was the best financial instrument for them. Hence, David and Robert approached Provident Business Financial Services for assistance.
Through the collaboration of Barry Morgan, Vice President, First Piedmont Bank and F.S. "Butch" Mills, Director Business Development, Provident Business Financial Services, entrepreneurs David Raad and Robert Redmond were successful in purchasing real estate and equipment for their Six & Twenty Distillery expansion. "Utilizing the SBA 504 loan program was the key in making this expansion become a reality," said Butch Mills.
Six & Twenty spirits are now offered in fine bars and retail shops from Greensboro to Atlanta to Charleston, positioning them for continued expansion into Southeastern markets. If you're in the Powdersville area, give Maureen Redmond a call to schedule a Six & Twenty Distillery tour, or just stop by to visit the gift shop and purchase a bottle or two.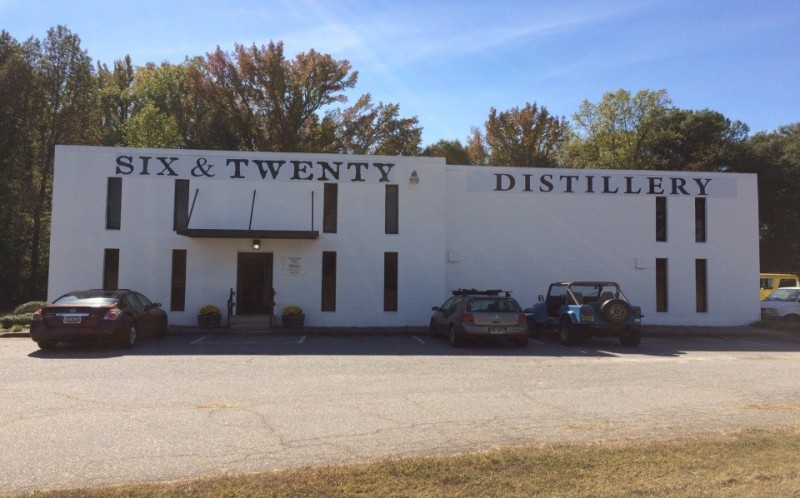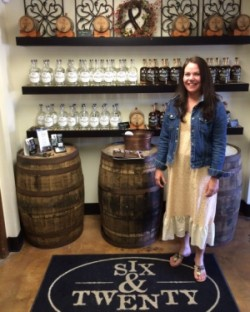 3109 Highway 153 - Piedmont, SC 29673 - 864-263-8312 - www.sixandtwentydistillery.com
---
In the heart of the Old Village of Mt. Pleasant, a historic fishing community just minutes from downtown Charleston, resides the Old Village Post House. The Old Village Post House is a Maverick Inn and Restaurant owned and operated by Maverick Southern Kitchens, Inc. The Post House offers visitors a welcoming atmosphere and features six guest rooms, two stylish dining rooms, facilities for private group dining, a charming courtyard and a neighborhood tavern.
Old Village Post House is a neighborhood tavern and inn nestled in Mount Pleasant's historic Old Village. In feel and décor, it's as comfortable as your best friend's home - from the original worn pine floors to the lively tavern. Similar to the post houses of 18th century America, guests can enjoy exceptional food, a comfortable atmosphere, great value and gracious accommodations.
Old Village Post House delights in the quality of their producers and devote themselves to skillful preparation that brings joy to both maker and guest. They believe the tastiest fare is even better with noteworthy wines and cocktails. And, they believe in only the warmest hospitality, whether you're joining them for an event, a cocktail, brunch, dinner or an overnight stay. The restaurant serves dinner nightly and Sunday brunch and the Maverick menu offers abundant Lowcountry ingredients and preparations designed to satisfy and comfort their dining guests.
When asked why his Bank chose Provident, Greg Dickinson, Senior Vice President and Commercial Banking Team Leader of Capital Bank stated that "..without Provident's participation, we couldn't have provided all the funding that was needed for the customer's expansion."
"We're pleased to be able to work with everyone in the Maverick family to continue to provide such a wonderful environment at the Old Village Post House," says Provident President Keith Black. "Through the years they have remained committed to providing top quality service, earning them a reputation that endures."
The financing provided by Provident included the refinance of existing debt as well as additional operating capital for the company's expansion.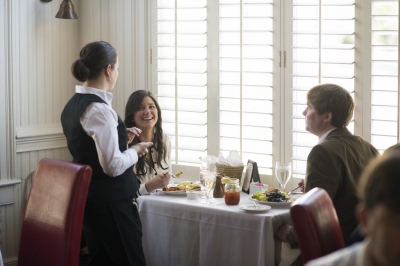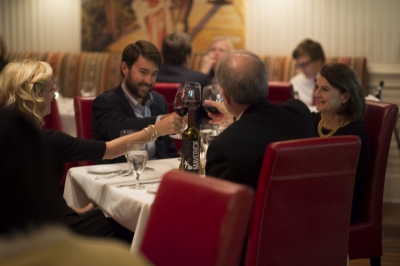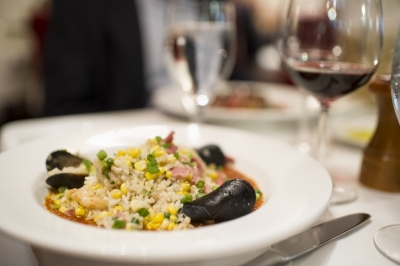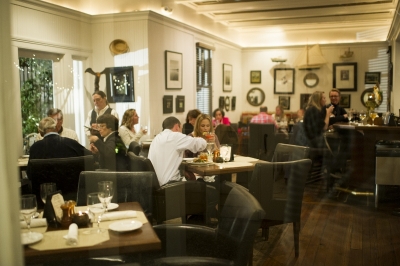 Old Village Post House, A Maverick Inn & Restaurant
101 Pitt Street, Mt. Pleasant, SC 29464
843-388-8935
800-549-POST
www.oldvillageposthouse.com
---
Tyson Sign Company has made the move! After 60 years in business, they have officially opened their new 50,000 sq. ft., state-of-the-art facility in Conway, SC. "This is an exciting time for us! Our partnership with Provident and CresCom helped provide the necessary tools to stay ahead of the curve in the industry," says Tyson Sign owner Ebbie Phillips. "We now have our foundation so we can grow while we continue to create products of the highest standard!"
Tyson Sign Company, originally founded in 1947 by James Tyson, is a primary supplier of electric signs in the Myrtle Beach and surrounding areas. With all new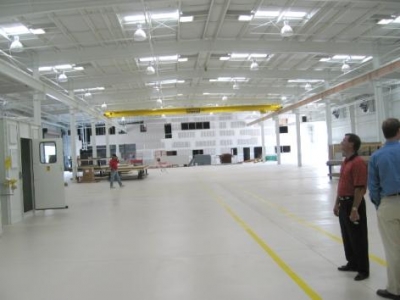 computer-aided design and manufacturing equipment, new computer driven metal folding machines, digital printers for indoor and outdoor graphics and a pressurized spray paint booth with an automated drying system, expect to see an expanded product line coming soon.
"Without Provident's subordinated financing, we couldn't have funded the whole project" stated David Morrow, President & CEO of CresCom.
"We're pleased to be able to offer our assistance to everyone at Tyson Sign Company," says Provident president Charles Harmon. "Through the years they have remained committed to producing quality products and wonderful service, earning them a name that you can trust."
---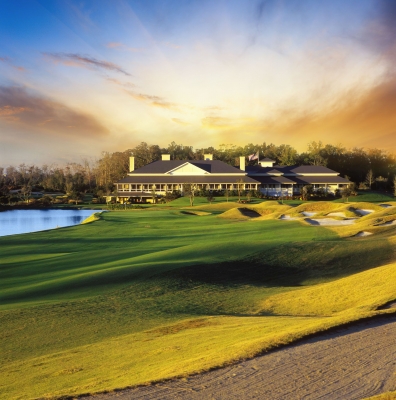 The Dye Course at Barefoot Resort & Golf, voted to the Top 100 Courses in America by Golf Digest, is one of four courses that were opened simultaneously on April 13, 2000. This was the only time a developer had opened four new courses at the same time in the United States.
Bordering the natural white sands of the Carolina Bays, this visually stunning design of The Dye Course is filled with the infamous pitfalls for wayward shots that have become synonymous with the Dye name. Both beautiful and treacherous, the Dye Course is an experience you won't soon forget. The Dye Course is the only semi-private facility at Barefoot Resort.
Pete Dye upholds his reputation of building memorable and challenging golf courses by creating a stunning design filled with his infamous pitfalls to capture errant shots. However, if played from the appropriate set of tees, players of all abilities will be able to navigate the Dye Course. The course is a Par 72, 7,343-yard layout within a gated community on exclusive real only on the exterior perimeter of the property.
The Dye Course has hosted several professional tours since its inception, including the Canadian PGA Tour and the Gateway Tour. This past year The Dye Course hosted the Championship round of the 30th Annual Golf.com World Amateur Handicap Championship, the largest amateur event in the world. The most famous, recognized and prestigious event hosted at the Dye Course is the Monday after the Masters Hootie and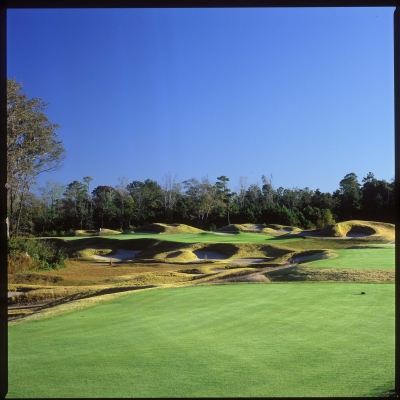 the Blowfish Annual Celebrity Pro-Am Charity Tournament. The Dye course has, along with other awards, been voted 2013 Myrtle Beach and South Carolina State 'Golf Course of the Year.'
While the economy had not been kind to the South Carolina beaches in the late 2000's, the Dye team continued to make The Dye Course and their amenities a world class course. Just as the economy began its recovery, Provident Business Financial Services partnered with CresCom to complete a loan refinance when no other lender was willing to commit to a long-term permanent loan solution.
"Without Provident's subordinated financing, we couldn't have participated in the refinancing of the existing debt, which proved to be very advantageous to the borrower," stated David Morrow, President & CEO of CresCom.
"We couldn't be happier to fund a quality operation and work with everyone at The Dye Course," says Provident President Keith Black. "Not all golf courses were created equal and we knew a winner when we saw it."
---
In the wake of a challenging economy, local entrepreneur Roger Freedman sought to use the excess land at his Broad Creek Marina property and proceeded to create an adventure park to capitalize on the Island's strength as a regional destination. Freedman's Zipline Hilton Head quickly established itself as one of Hilton Head Island's hottest attractions with its breathtaking journey through massive oaks and pine trees, looking out on the glistening creek. The Zipline's business success has led to the retention and creation of more than 50 jobs in the community.
As was the case for many business owners during the recession, getting a small business loan to capitalize on this opportunity was close to impossible; however, he was fortunate enough to secure hedge fund financing, which afforded him the opportunity to keep the property and maintain jobs for the community.
As the economy started its slow recovery, Freedman needed an exit strategy to refinance an expensive bridge loan, as well as obtain financing to continue the expansion of the Zipline attraction. What he found was local commercial lenders couldn't comprehend the success story of Zipline Hilton Head. That coupled with a limited operating history, Zipline Hilton Head was a risk that most lenders would shy away from having just emerged from the one of our nation's worst financial crisis.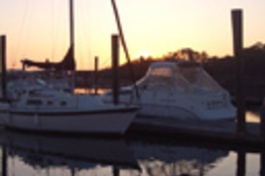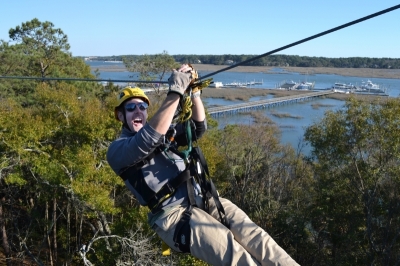 "Fortunately, I found Provident Business Financial Services," said Freedman. "What I appreciate most about doing business with them is that they recognized the business I was building and found a lending partner to provide a commercial lending solution that refinanced a costly loan and provided expansion capital necessary to build on the Zipline's success."
Freedman explained, "Provident helped uncover commercial lending solutions of which I wasn't even aware. The challenges other commercial lenders couldn't understand were the challenges that Provident knew exactly how to mitigate because they understood what I was trying to accomplish. They streamlined the lending process in order to position the Zipline for success in a market that isn't very welcoming to new and unique businesses."
The financing solution included refinancing the existing hedge fund loan, working capital and closing costs.